Time Dealer of the Year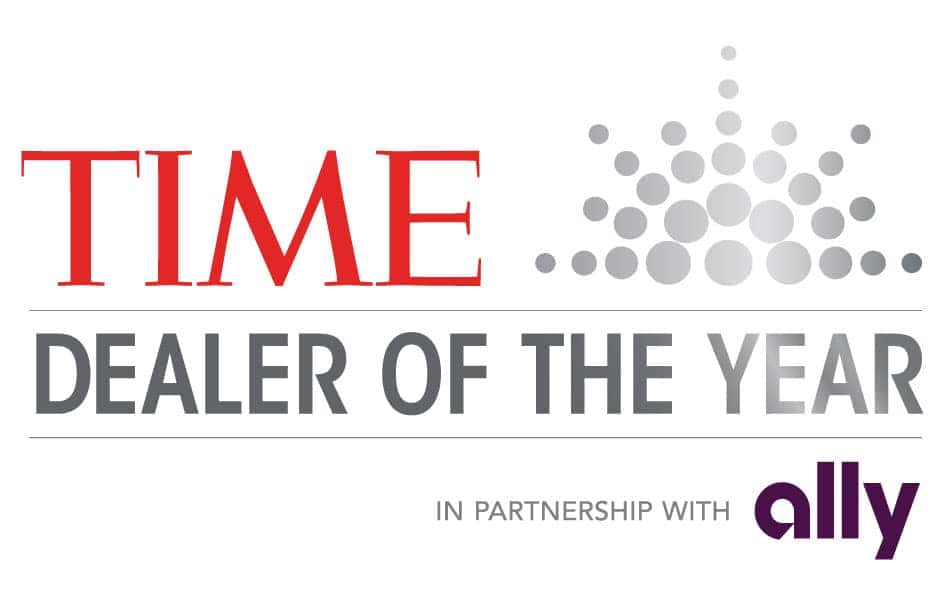 Andrew J. Dahl Wins National Recognition for Community Service
and Industry Accomplishments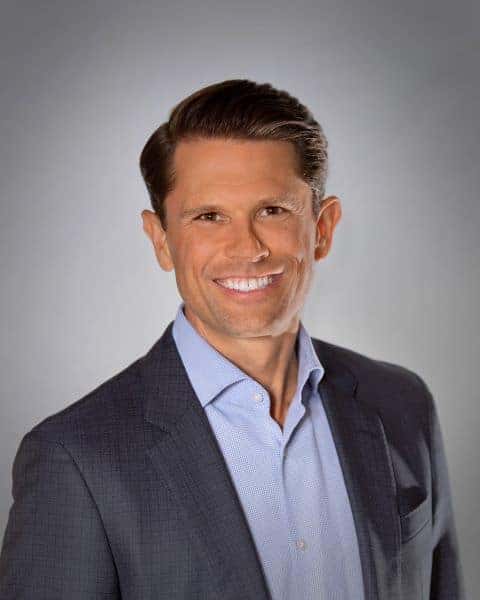 (New York, NY, October 18, 2022) – The nomination of Andrew J. Dahl, dealer principal at Dahl Subaru Hyundai Mazda in La Crosse, Wisconsin, for the 2023 TIME Dealer of the Year award was announced today by TIME.
Dahl is one of a select group of 48 dealer nominees from across the country who will be honored at the 106th annual National Automobile Dealers Association (NADA) Show in Dallas, Texas, on January 27, 2023.
The TIME Dealer of the Year award is one of the automobile industry's most prestigious and highly coveted honors. The award recognizes the nation's most successful auto dealers who also demonstrate a long-standing commitment to community service. Dahl was chosen to represent the Wisconsin Automobile & Truck Dealers Association in the national competition – one of only 48 auto dealers nominated for the 54th annual award from more than 16,000 nationwide.
"Transportation is crucial to people's lives, and we have this incredible opportunity to serve the community by taking care of their automotive needs," nominee Dahl said. "Dahl Automotive isn't about me, but about the ways our legacy family business positively impacts our team, their families, our guests and the greater community."
Dahl earned a B.S. in business administration from the University of Colorado Boulder in 1998. He began his career in California at Franklin Templeton Investments in San Mateo and a tech startup in San Francisco before returning to his family's dealership group, Dahl Automotive. The company was originally established in 1911 when Andrew H. Dahl began selling Ford Model T's for $500 from his general store in Westby, Wisconsin.
"It was important to me to work outside the car business post college to develop a strong work ethic, have the experience of working for someone other than family, and learn skills that I could eventually bring back to the business,' Dahl said.
He joined Dahl Subaru Hyundai Mazda in La Crosse in 2002. "As a teenager, I worked summers at the dealership handling parts inventory, washing cars, delivering parts and working as an apprentice under a master technician," he said. "When I moved home to join the family enterprise, I learned the car business on a career track through all departments."
Dahl attended the NADA Academy in 2003 to further prepare for dealership management. His first experience as a general manager was a challenging one, when he was charged with turning around a Toyota dealership his family purchased in Winona, Minnesota, in 2010.
"The preceding dealer was in financial ruin, leaving behind a decimated team and poor community reputation," he said. "I had to completely rebuild and develop the team, implement core processes to achieve growth and profitability, as well as repair the reputation in the community. Today, we employ 40 team members, profitability is above industry average, and we've earned multiple community awards."
Dahl was named president of Dahl Automotive in 2015 and oversees a dealership group that includes five new-car stores in Wisconsin and Minnesota, representing brands Buick, Chevrolet, Ford, GMC, Honda, Hyundai, Mazda, Subaru and Toyota.
"During my 20 years in the business, our group has grown significantly," he said. "I have been intimately involved with this growth, and I love creating and building a team fueled by a positive leadership culture that has a strong desire to win."
Dahl is a member of the board of directors for the Wisconsin Automobile & Truck Dealers Association and also serves the group's foundation as a board member. "The impact of my association work has been realized through political activism with local, state and federal legislators on the big issues facing our industry," he said. "We have also strived to increase the quality and quantity of people entering the retail auto service industry in Wisconsin."
In the area of community service, Dahl is most proud of founding the Adult & Teen Challenge of Western Wisconsin, a long-term, faith-based residential addiction treatment center for women, where he is president of the board. "My personal addiction history and recovery, along with losing my mom to addiction, have fueled my passion to help people recover," he said. "To date, we have served more than 70 women who are struggling with chemical dependency."
Dahl is also closely involved with the La Crosse Area YMCA, where he served on the board for nine years. "During my appointment, YMCA built a second branch, doubling their membership and significantly growing their impact in the La Crosse area, touching one in five of the region's residents," he said. Dahl is also a trustee for Viterbo University in La Crosse.
In 2004, Dahl Automotive established the Dahl Family Foundation to support nonprofits in the communities its dealerships serve. "We have contributed more than $5.3 million to 45 different organizations," he said. Some of those groups include the Hunger Task Force of La Crosse; the Family & Children's Center; Habitat for Humanity in La Crosse and Winona; United Fund for the Arts and Humanities; La Crosse Community Foundation; Steppin' Out in Pink; Boy Scouts of America, Great River Shakespeare Festival; and many others.
"Our family's philanthropy spans five generations and remains a core value of our company," Dahl said. "We focus on delivering an exceptional experience in our dealerships to create positive experiences for our guests and, in turn, pour a portion of profits back into the community through the foundation."
Dealers are nominated by the executives of state and metro dealer associations around the country. A panel of faculty members from the Tauber Institute for Global Operations at the University of Michigan will select one finalist from each of the four NADA regions and one national Dealer of the Year. Three finalists will receive $5,000 for their favorite charities and the winner will receive $10,000 to give to charity, donated by Ally.
In its 12th year as exclusive sponsor, Ally also will recognize dealer nominees and their community efforts by contributing $1,000 to each nominee's 501(c)3 charity of choice. Nominees will be recognized on AllyDealerHeroes.com, which highlights the philanthropic contributions and achievements of TIME Dealer of the Year nominees.
"For over 50 years, TIME has been committed to recognizing the impact of automotive dealers on their communities with the TIME Dealer of the Year award," said Edward Felsenthal, editor in chief and CEO, TIME. "We are proud to continue the legacy of honoring these works of service with our partners at Ally."
Doug Timmerman, president of dealer financial services, Ally, said, "Auto dealers across the country who are nominated for this award each year are committed to not only doing it right and leading in a rapidly changing automotive industry but to strengthening their communities through giving back. The TIME Dealer of the Year program celebrates dealers who are the role models of the retail auto industry for their continuous efforts to lift up and support their employees, customers and communities."
Dahl was nominated for the TIME Dealer of the Year award by William A. Sepic, president of the Wisconsin Automobile & Truck Dealers Association. Dahl and his wife, Jamie, have two children.