Introducing the Ford Family
Service For Your Vehicle, Peace of Mind For You
Get the most out of your vehicle from the techs who know it best.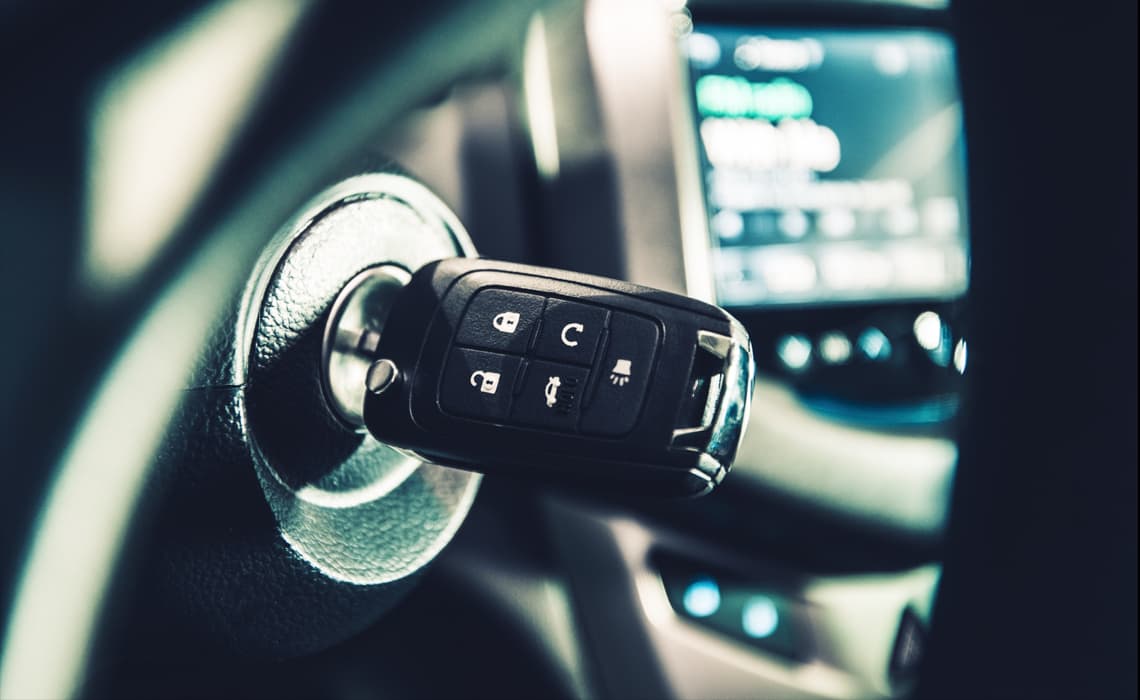 Sell us your car, even if you don't buy from us.
We're always looking for vehicles to stock our lot with. Get an easy, no obligation, online quote for your vehicle.
Start early, get approved online before you shop.
Fill out our quick credit application and we'll work with you to find the right vehicle that you can afford.
Built for the
Road Forward
Your job has never been tougher. And we'll be here to help you keep working. Ford Commercial Vehicles are engineered to withstand the severity of everyday on-the-job duty.
We're Here For You
Dahl Ford Onalaska always puts customers first!
Don't take our word for it: Read our reviews and see what everyone is saying.
I purchased my 2018 Ford edge from Ken in sales department. I had to use my extended warranty twice. The service department has went above and beyond for my service needs. Thank you jonathan for all of your help
Chad at Dahl Ford Onalaska is amazing...salesperson! He is very detailed oriented & knows everything about the vehicles on the lot. If you want a 110% support, please reach out to Chad Kaatz...he will answer any question you have. If he doesn't know it, he will get the answer. I am very satisfied with this dealership!
Chad at Dahl Ford in Onalaska is very patient & very detailed with the vehicles at the dealership! I went to other dealerships to see what I wanted to purchase & I received the best experience with Chad at Dahl Ford!
Super friendly and fast. Everything done professionally and thoroughly for my F 150. Highly recommend.
I recently purchased 2023 Ford F-150 from Dahl Automotive in Onalaska, WI. The Customer Service was outstanding. Chad Kaatz and Scott Silver were very knowledgeable; courteous; and,patient ! I do plan on a long-standing relationship with Dahl Automotive.
I have had cars serviced for 60 years of my life. Ashly Burnham at Dahl Ford is the best service advisor I have ever worked with. She took the time to explain in great detail the issues with my Ford Escape, including the time frame needed for the repair and what to expect in the future. Despite an extremely busy service area, she paid special attention to me, and got me a ride to my home and back. The level of service at Dahl is awesome; I am spoiled and will not take my vehicle anywhere else! Thank you!
Friendly, knowledgeable and helpful. Scott and Andrew were very good.
I most highly recommend my senior sales associate Andrew Berry at Dahl Ford Lincoln! Andrew is absolutely fantastic in every regard and super knowledgeable with his experience. He answered all of my questions and took care of my needs in a prompt, efficient and courteous manner, and helped me with every aspect of the sale of my perfect dream Mustang. Thank you, Andrew, as well as a shout out to Alyssa, Chad, Brian, and special thanks to Zach in Finance for a smooth and seamless purchase transaction. Definitely a five star award to Andrew Berry and Dahl Ford of Onalaska for a wonderful sales experience. Thank you! I love my Ford Mustang.
Knowledgeable and courteous sales team.
Service was nice and topped off the nitrogen in my tires even though it was a Ram and I didn't buy it from them. Their service area was clean and workers were friendly and fast
Fast Efficient and always a pleasure to work with! I love my new Lightning pickup…
Brian Lucey assisted me in the purchase of my 2021 Ford Explorer. The process was very easy & smooth. Brian was very professional, he knew the product very well. Very attentive towards the few concerns I had, made us feel very welcome, thank you Brian!
Randy has always been knowledgeable and fun to work with when we have purchased our vehicles at Dahl. He has always made sure we were happy with our purchases. Zach helped with the financial part, and was extremely helpful with answering our questions. Our experience with Dahl in purchasing our last three vehicles has been very positive especially because of these two people,
I was in the wrong place but the technician on duty showed me where to go and how to get there.
I could not have had a better experience in buying a vehicle during this crazy time. I felt supported throughout the whole process and never felt rushed.
Although the wait was excruciating it was well worth the wait. After I chose cactus grey for the color I was unsure I chose the right color. I was wrong. The color is perfect. It handles very well and the ride is great. I haven't one complaint. But most of all, I'd like to thank the staff at Dahl Ford. I was in good hands. From the minute I decided to make the change and trade vehicles my mind was put at ease. The staff is very knowledgeable and so caring . I can't say enough about the whole experience. I was treated with kid gloves. Our family has always purchased Ford vehicles and that will never change. THANK YOU FOR THE OPPORTUNITY! I LOVE MY BRONCO SPORT! Sincerely, Virginia Kaatz
Dealership was very helpful in assisting us with some issues with our new car. although the problem was actually from the manufacturer Dahl Ford was most helpful in remedying the situation.
Randy did excellent job for me I couldn't be happier with truck
Not much to say, it's a car dealership. We were treated well during the order and purchase process.
Ashley and Noah in the service department at Ford are amazing! Both are extremely helpful, kind and give excellent customer service.
What a great car buying experience at Dahl Ford. Communication, service and attention to detail were exceptional. Thanks to Dahl, we are enjoying our new Bronco!
Dahl ford ROCK! They always deliver!
The Dahl Ford Automotive sales team was fabulous to work with.
Welcome to Dahl Ford Onalaska

Onalaska's Favorite Ford Dealer!
We believe everyone should be able to have their own means of transportation. With that in mind, we offer guaranteed financing. We will work with you to find suitable financing terms so you can walk away with a vehicle even on limited or bad credit. We believe we offer the most comprehensive used car program in the area.
To expedite the process of financing, we offer tools on our website. Once you enter in your personal details, we will be able to evaluate which loan options we can offer you. You can see the potential rates and payment amounts for a new car you wish to finance. This will help you evaluate whether or not you are ready to buy the car of your dreams.
We specialize in Ford vehicles, both new and used. Find the latest Ford models on our lot, and speak with an expert to learn how they differ from previous Ford models. Stop by our model showroom to see some of the best vehicles we offer. The latest and greatest Fords are displayed for you to compare interiors and ask questions.
If you are interested in used vehicles, we offer a wide range of certified pre-owned vehicles. When you shop only for certified pre-owned cars, you are sure to get a deal; you pay a lower price for these vehicles, but you have a guarantee they will operate as promised. All certified pre-owned models have been inspected and refurbished by a highly trained technician who meets Ford standards.
Our website is always kept up to date with the cars we have on the lot. You can use the search tools to find a vehicle in your preferred make and model, and you can also choose whether to search for new or used inventory. So, you can have a good idea of which cars you'd like to learn more about before you even set foot on the lot. You can also call us or use our contact form to verify that the car of your choice is still available.
We know your time is valuable. That is why we have multiple locations in the area to serve you. At each one, check out our express service options to get you in and out the door quickly. Our facilities are modern and well-stocked, and our service centers are run by experienced technicians who have basic Ford certifications up to senior master Ford-certified qualifications.
We also love to give back to our community. That's why we make charitable contributions to the La Crosse and Winona Area YMCA, Boy Scouts of America, Family and Children's Center, Boys and Girls Club, Steppin' Out in Pink, and many more organizations. We are part of the community, and we're here to serve you in any way we can.
Contact Us
Located in Onalaska, WI
561 Theater Road - Onalaska, WI 54650